The Jeff Tweedy Ramjet Preamp
(Prototype Shown)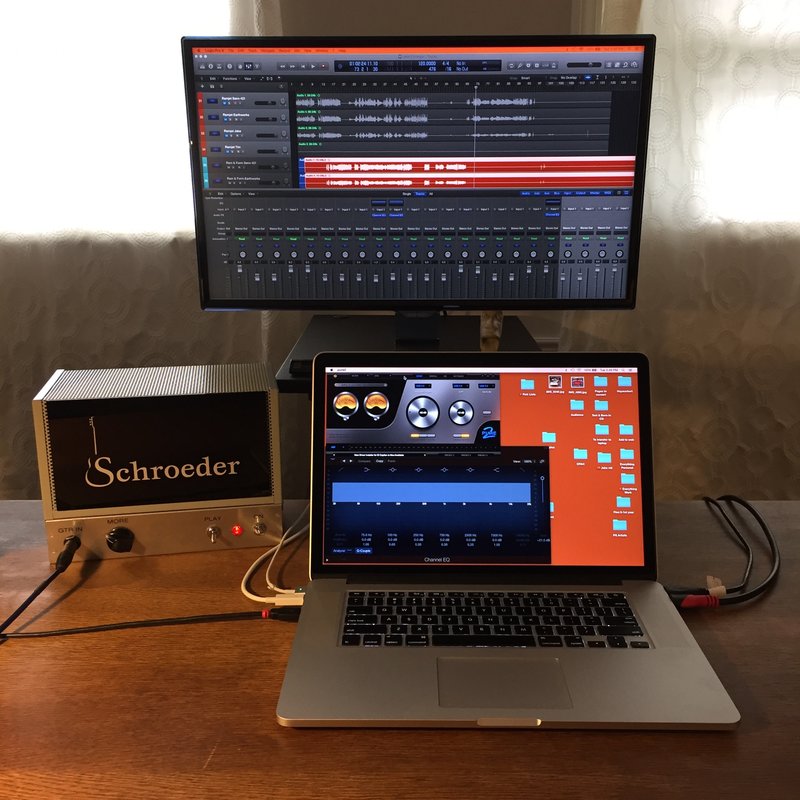 The Ramjet Preamp is a culmination of 14 years of design. The all tube preamp (street price around $2,000) embodies Schroeder's design philosophy of combining traditional guitar amplifier circuit design with audiophile-grade internal parts usually found only in high-end audio components. This enables the Ramjet to deliver wide frequency response and dynamic range and go from pristine clarity to richly saturated, harmonically complex overdrive and massive distortion.

Not only is the Ramjet perfect for plugging directly into your recording interface, but it can also be plugged into your favorite high headroom amp via the DI for anything from a bit of clean boost to insane overdriven tones without needing to crank your power amp. Thanks to the 8Ω speaker out, it can also run as a standalone amplifier - providing the same range of tones at bedroom volumes!

For the gigging musician, you can now have both the tone and feel of a tube amplifier and the ability to plug into a venue's PA for proper live mixing. No more fighting with the sound engineer! If you desire a bit of both the speaker out and DI, both can be run simultaneously, allowing you to blend the two however you'd like for live or recording purposes.
The Ramjet does it all without sacrificing any of the magic of an all tube amplifier. This truly is a unique and indispensable tool in any musician's, engineer's, or studio's arsenal.

What makes the Tweedy Ramjet version different than the standard Ramjet (coming soon!) is that its controls and functionality have been stream-lined for the specific tones Jeff favored when getting to know the first Prototype. He wanted to be able to "dial in" those sounds without twiddling the multitude of knobs and switches found on the original version. These tones just happen to be the same sounds which can be heard on Wilco's Star Wars album: that ridiculously cool overdriven Neve channel sound!

We will be auctioning two signed prototypes of the Tweedy Ramjet the 17th-23rd at www.reverb.com/shop/haymarket-center to raise money for treatment of substance abuse. Keep an eye out for news about the release of the production models here and on our Facebook!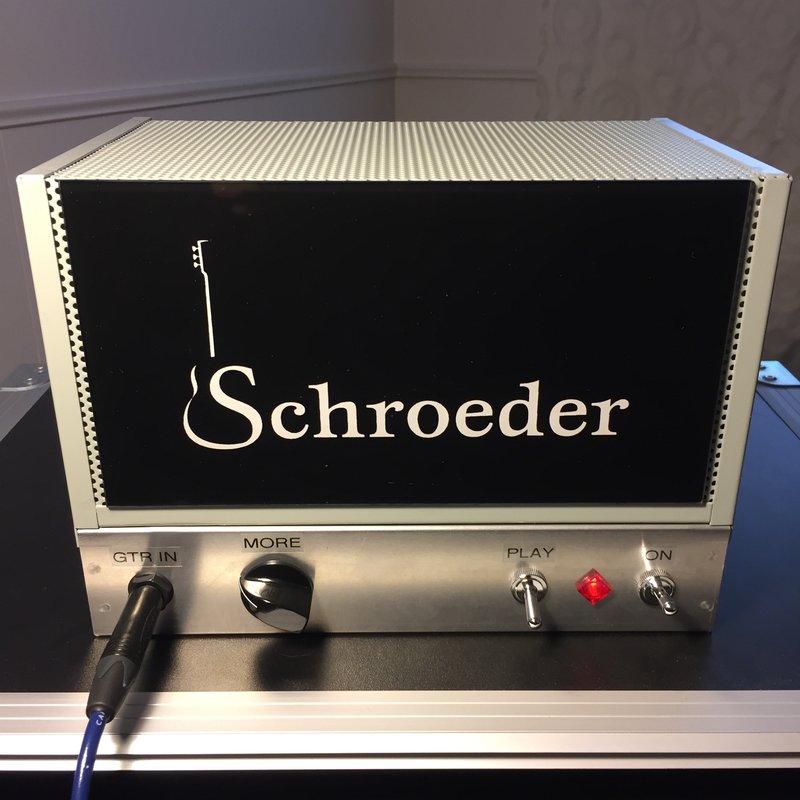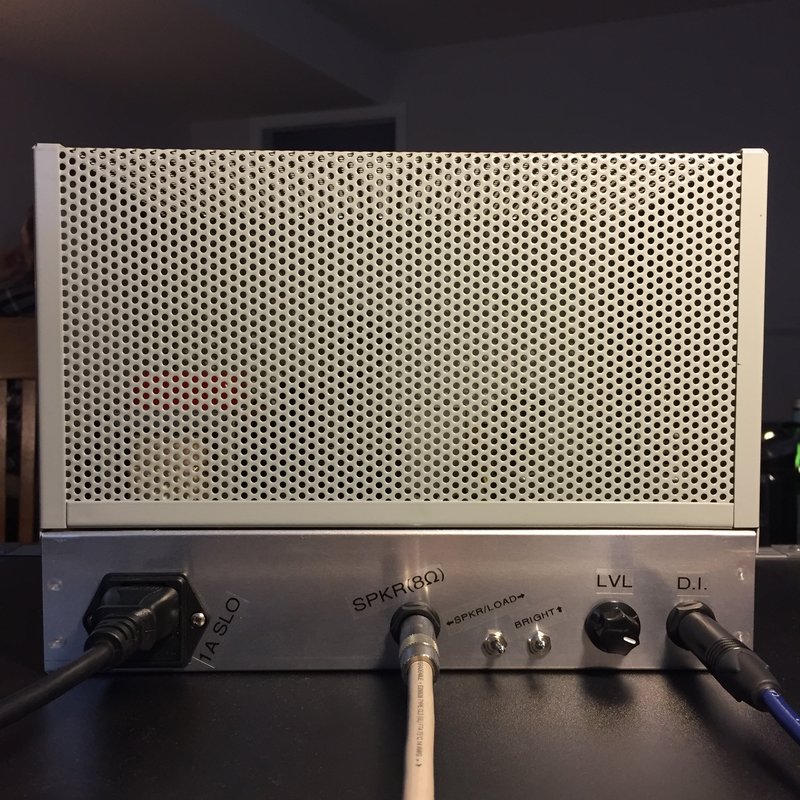 Tube compliment is:
2x 12AX7 and 1x 6V6. Each tube has been selected by ear for the individual position in each prototype.
Front Panel (left to right):
- 1/4" guitar input
- "MORE" knob (volume/overdrive amount)
- Standby switch
- Pilot lamp
- On/off switch
Back Panel (left to right)
- IEC AC power cord receptacle with fuse tray
- 8 Ohm speaker out
- Speaker/internal load switch. This allows the user to use the speaker out instead of just the internal load for additional recording capabilities or when using the pre as a 4 watt amplifier.
- Bright switch (for the DI out)
- Level out control (for the DI out)
- DI out via 1/4" TS